Digital transformation in HR is a fundamental step for companies that wish to strategically position their workforce and resources to compete in high-demand markets, and who require automation in their processes.
The use of technology to increase performance, increase scope and ensure expected results, requires structural changes in the organization. This means that buying hardware and software is not enough. For this reason, in this material we will not only teach the importance of digital transformation in HR, but also how to do it right.
If you want your HR department to grow from just an operations and management team into a workforce with strength, efficiency, and talent retention, stick around to the end!
Importance of Digital Transformation in HR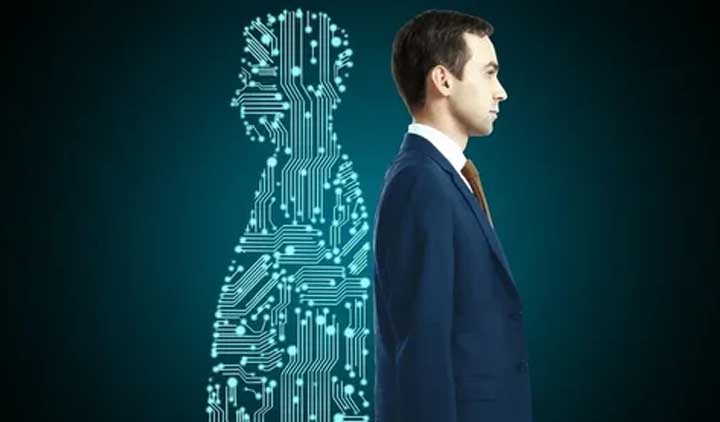 Digital transformation in the human resource management process is more than a complement: it is a necessity in this sector. And the reason is clear: the most competitive companies in the market are doing it exponentially.
Understanding the practical purpose of this tool is essential to ensure better growth, improvement and performance when organizing and planning the functions and behavior of employees in the company.
Another evidence is the greater productivity they generate through creating a work environment that is supported by the satisfaction and well-being of the workforce. For example, through the Employee Experience, employees feel heard and taken into account by management and the board.
Thanks to the flexibility that digital transformation in HR brings, talent will have the motivation to stay with the organization, which benefits both employees and the business.
The result of all this is productivity, increased internal communication and stimulation of teamwork and, sometimes, harmonious integration between departments.
With this in mind, it's time to show how to do it.
Why Is Digital Transformation Important In Companies?
Digital transformation has a huge impact on society in general. Based on this premise, companies must also ride this wave and produce new processes supported by technological tools that increase efficiency and speed up their tasks.
Automated services and products offer convenience that humanity has never seen before, and that was not possible just a few years ago. Commercial organizations have seen digital transformation as an answer to various aspirations, generally oriented towards 3 pillars:
Customer experience: Data monitoring and analysis tools that enable a better understanding of the behavior of potential customers to offer them better feelings, products and services. For example, using technology to segment, monitor social networks, produce marketing campaigns with precision, among others.
Operational processes: Changing and enhancing internal operational processes using technology provides a more tangible sense of fluidity, in addition to increasing team motivation and increasing productivity. This is made possible through effective communication processes, integration between departments and data-driven decision-making.
Business model: Changes in business models have allowed companies to generate new capitalization opportunities, generally through the digital world. For example, thanks to the expansion of products and services, the transition from physical to digital such as e-commerce, digital products or shared services, are some of the advantages that this current brings.
With this, the importance of process evolution and digitization becomes clear. Now, when we talk about digital transformation in HR, is it really necessary? Continue reading!
How to Apply Digital Transformation in HR?
By digitizing talent recruitment, monitoring, training, and retention processes, you'll be able to move away from analog tasks, based on trial and error, unnecessary meetings, and wasted opportunities.
If you want to get started digitally transforming your human resources department, follow these tips:
Analyze Your Operations And Processes
It's important to evaluate how and with what your company's team is working, as well as determining the impact a change in routine will have on them.
The first thing is to identify the critical processes and establish an order of priority. After that, it's time to think about what digital tools or procedures can speed up these tasks and lead to greater productivity.
For example, using the cloud for document storage is a great way to start. What requires digitizing the files that are important and relevant to the company and starting to produce new ones that way.
Eliminate Unnecessary Paper And Steps
HR tasks in the past implied the use of paper, for example for the recruitment process. An important step is to understand that the less unnecessary bureaucracy, the more efficient it will be.
Changing processes that involve paper, creating work routines that are faster and more efficient. With digitization, you'll be able to review information faster, and produce results that are closer to perfection.
Adopt Administrative Management Technology
This step is one of the most important, having a tool like e-signature, your HR department will have a platform to manage, update, view and search documents in a simpler and more concrete way.
It also provides the facility to post and submit documents, for review on any device. At the same time, it allows you to approve and accept agreements remotely without waiting for a manager or on-site clerk to sign off, speeding up administrative tasks.
As you can see, incorporating digital transformation in HR is very important. It is necessary to have an open mind to change and generate internal conditions with your work team so that it can be adopted as quickly and efficiently as possible.
Read also: