The digital transformation of business — also called "industry 4.0" — means that most organizations and their departments have adapted their processes, structures and operations to the technological revolution in which we live.
Now, what is digital transformation? It is a process that refers to the adoption and investment made by companies with the aim of using digital processes to improve performance, increase scope and guarantee good results by making structural changes in internal and external procedures, with greater participation of technology as its main axis.
Therefore, digital business transformation is synonymous with opening the door of technology to improve customer experience and increase productivity and profit levels.
The Digital Transformation Of Business: 6 Tips To Carry It Out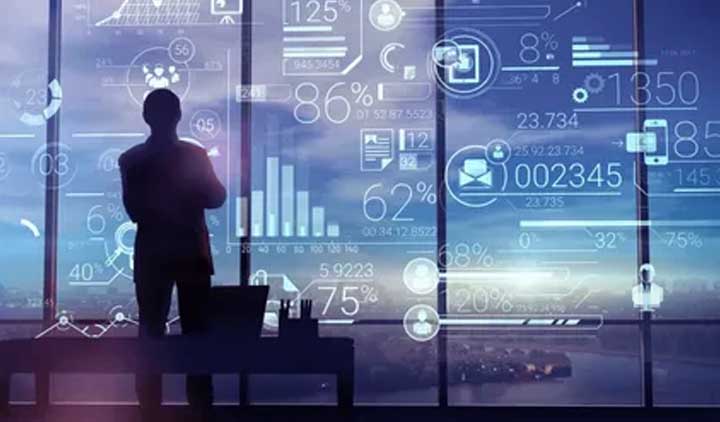 Next, we invite you to discover 6 processes that are trending in companies committed to digital business transformation.
1. Internet of Things
It is a revolution in technology that seeks to connect everyday devices to a global network of computers or smartphones. The goal is to ensure that the digital and physical worlds converge until they become one — or closest to it — for better handling and management of processes.
For example, with this type of technology, physical and electronic banking are connected, which directly increases the productivity of the finance department and business finance.
2. Upload Files To The Cloud
"Cloud computing" allows storage of all types of files in a digital infrastructure for easier data handling and better backup. For this reason, it is one of the best tools in business digital transformation because of its great advantages such as:
reduction of operating costs;
access to information from any device;
elimination of the need to install complex programs;
customized storage plan offerings;
information security;
the ability to share files easily and securely.
These tools are preferred in the business field due to their immense benefits which translate into higher productivity and profit rates.
3. More use of Artificial Intelligence
It is a highly professional tool that is usually handled and processed by the IT Department of an organization. It is about Artificial Intelligence (AI) and consists of processes that learn "alone", virtual assistants or fraud analysis.
Any company looking to integrate into the digital revolution needs more AI-involved processes for optimizing operations, such as launching traditional or digital marketing campaigns, production automation, data analysis, crime prevention, and more.
Customer Service Automation
With the aim of enhancing user experience and brand loyalty, programmable virtual assistants have been created based on information that organizations want to pay attention to. In most cases, the most frequently asked questions -FAQ, for its acronym in English- from clients and the most decisive answers are used.
The main advantage of this computer service is that it can be programmed to run around the clock and every day of the year, providing consistent response to all clients at any time.
4. Use of digital platforms, B2B and B2C
Organizations are continuously developing more effective tools to achieve better communication with their distributors and suppliers.
In this case, we find the so-called Business to Business (B2B) sales, that is, exchanges between companies; that is, when a business sells its products or services to other businesses, a process that requires special attention because of its buyer profile.
On the other hand, Business to Consumer (B2C) focuses on better customer and user experience through developing digital e-commerce platforms to be more directly in touch with their consumers, who can offer products and services anywhere. part of the world using the Internet.
5. Electronic Signature
Electronic signature (FE) is a simple and secure source for formalization of documents using computer means to obtain our approval. There are a series of electronic authentication in FE such as:
IP Recognition;
e-mail authentication
authentication with username and password, such as internet banking;
security tokens;
authentication via social networks;
digital certificate;
biometrics;
among others.
It is an innovative service that represents a source of savings for enterprises, guarantees more efficient document management, has greater operational security, enhances user experience and, as if that were not enough, is an allied method for paper-reducing environments.
Using it is a must!
6. Follow Fintech Practices
The term Fintech is an acronym for the English word "Financial Technology". It is the financial industry that relies on the best cutting-edge technology to create progressive digital services.
Some of the advantages are:
Better economy: due to process automation.
Greater efficiency, due to constant intercommunication between the various affected departments.
A more detailed analysis of all processes to gain a competitive advantage and, consequently, a larger market share.
A process that can be expanded internationally because of the simplicity of its operation and bet on the process of globalization to get business partners and customers worldwide.
Utilizing the best Fintech practices can help you a lot to take your company to the next technological level and thereby benefit your internal finances.
Summary
The digital transformation of business has changed the function and internal management of finance and technology departments, to execute and apply new digital knowledge in all financial and investment activities, integrate them and provide solutions together.
Today there are more and more companies investing in financial technology, content marketing or digital marketing with the aim of planning, developing and executing actions that achieve loyalty and generate potential customers for brands by generating more profits enabling constant growth. organization.
Read also: